Lunches, Snacks and Milk
Lunches
At Hawthorn, we strongly encourage healthy, balanced lunches. Food containing nuts, including chocolate spreads, should not be brought in as we have a number of children with serious nut allergies in school. We also discourage chocolate bars, sweet or fizzy drinks.
All lunches brought into school should be in a secure, named lunch box. Drinks should be in plastic water bottles or cartons with a straw.
Our catering is provided by:
ABM Catering and their 'Grow' brand.
All information is available to download below.
We currently hold a 5* Food Hygiene certificate for our provision of lunches in the Diner.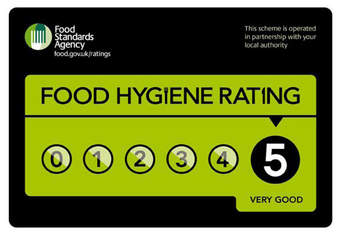 Snacks
We take part in the National Schools Fruit Scheme which entitles all children aged 4 – 7 to receive free fruit which is provided at morning break time. Therefore, children in years R-2 do not need to bring a snack to school. Parents of children in Years 3 - 6 (Key Stage 2) are able to purchase fruit snacks from school or may provide a healthy fruit or vegetable snack for their child for morning playtime. If your KS2 child is eligible for Pupil Premium we will provide them with a piece of fruit for their snack.
Milk
Children under the age of 5 are entitled to free school milk and after the age of 5 this can be purchased.